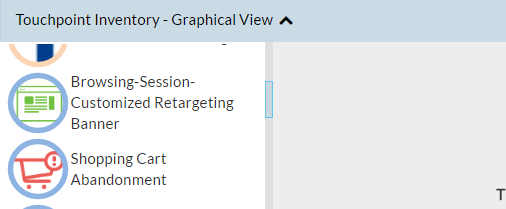 Gather all of your omnichannel touchpoints in one digital place, accessible to your team wherever they are
From email newsletters to shopping cars and checkout pages, collect all of your omnichannel touchpoints in one place. Have your touchpoints accessible from anywhere for your team to build maps and insight out of. Combine flexibility with structure through templates and cloneable objects as needed.
Map different connected journey segments and integrate the touchpoints with real life data
Connect your map touchpoints to your data siloes in tools such as Google Analytics. Select the KPI's for each touchpoint and monitor them within each touchpoint or in a feedback loop list. Connecting maps and touchpoints to real life data systems creates a new way to visualize, guide and manage your omnichannel customer journey experiences.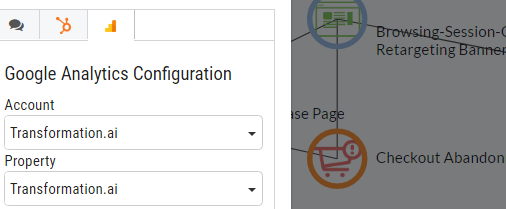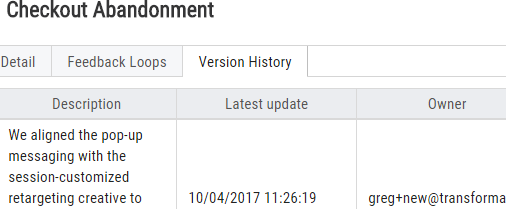 Drive insight, iteration and innovation across the customer journey
Build on your customer journey touchpoint insights to collaborate and make changes in real life in your execution, marketing, sales, fulfillment and loyalty systems. Instantly and over time see how those changes have resulted in KPI changes at every touchpoint in Transformation.ai. Use these insight and action feedback loops to continually innovate and improve at every stage of your omnichannel customer journeys.